14 décembre 2010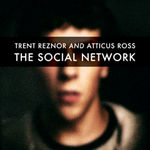 01 - "On We March" de Trent Reznor & Atticus Ross
Album : The Social Network OST
Parce que le maître Reznor se fait rare et que ses productions sont toujours aussi bonnes. En témoignent cette bande originale et l'EP de son side-project "How To Destroy Angels", sortis tous les deux cette année.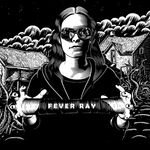 02 - "Keep The Streets Empty For Me" de Fever Ray
Album : Fever Ray
Parce qu'Karin Dreijer Andersson, aka Fever Ray, s'est crée un personnage hors du commun et que son premier album fut, à mes yeux, un des plus novateurs de l'année. Et l'innovation, ça fait du bien.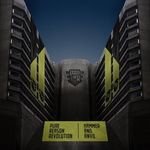 03 - "Over the Top" de Pure Reason Revolution
Album : Hammer and Anvil
Parce que je les aime mes petits anglais de Pure Reason Revolution et qu'ils repoussent à chaque fois les limites un peu plus loin. Un album aux sonorités métalliques avec des compositions de haut vol. On est loin du rock progressif des débuts mais on frôle toujours l'excellence.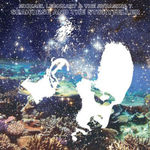 04 - "The Story of Echo Lake" de Michael Leonhart & the Avramina 7
Album : Seahorse and the Storyteller
Un single que j'ai découvert sur Radio Nova qui m'a accompagnée toute l'année.
Écouter sur Deezer : http://www.deezer.com/listen-5638091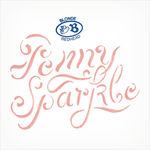 05 - "My Plants Are Dead" de Blonde Redhead
Album : Penny Sparkle
L'album qui marque le retour en grâce de Blonde Redhead dans ma discothèque. J'avais cessé de les écouter il y a des années mais Penny Sparkle et 23 ont tourné en boucle dans mon iPod ces derniers mois. Le groupe s'est assagi, c'est vrai, et je raffole des nouvelles ambiances "eathereal wave".
06 - "Fascination" d'Hindi Zahra
Album : Handmade
Parce qu'Hindi Zahra signe ici un magnifique premier album, très éloigné de ce que j'écoute d'habitude mais dont la qualité a mis toute la presse et le public d'accord. Un des must-have de 2010.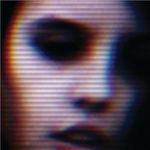 07 - "Not In Love ft. Robert Smith" de Crystal Castles
Parce que Robert Smith a beau ressembler à une "vieille pute dégueulasse" (dixit Nicolas D.), son timbre de voix n'en demeure pas moins l'un des plus magiques de ces dernières décennies :)
08 - "Factory" de Band of Horses
Album : Infinite Arms
Parce que j'ai eu un véritable coup de cœur pour ce groupe et ce magnifique album. Y'a pas à dire, les États-Unis tiennent vraiment le haut du pavé niveau rock indépendant.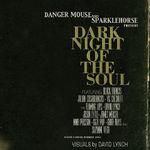 09 - "Dark Night Of The Soul" de Danger Mouse & Sparklehorse ft. David Lynch
Album : Dark Night Of The Soul
Parce que j'étais fan du Lynch peintre et du Lynch réalisateur et que je suis devenue fan du Lynch chanteur bizarre.
10 - "Night" de Zola Jesus
Album : Stridulum II
Parce que la demoiselle possède la plus jolie voix grave que j'aie pu entendre depuis PJ Harvey et Fiona Apple.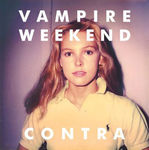 11 - "Giving Up The Gun" de Vampire Weekend
Album : Contra
Parce que j'ai beaucoup écouté de groupes new-yorkais quand j'étais là-bas, au printemps. Et que d'ailleurs la décision d'habiter à Brooklyn a été motivée par le fait que plein de musiciens que j'aime (Elysian Fields, Beirut, etc) venaient de là.
12 - "Weekend" de Ladytron
Album : Kaboom OST
Je connais mal Ladytron mais ce morceau figure dans le film Kaboom de Gregg Araki, que j'ai adoré et dont la bande originale, orientée électro/post-rock, vaut vraiment le détour.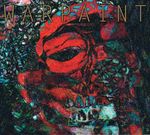 13 - "Set Your Arms Down" de Warpaint
Album : The Fool
Parce que j'ai lu beaucoup de bien du groupe Warpaint, assez pour attiser ma curiosité, en tous cas, et que j'ai été bluffée par ce que j'ai découvert ensuite. Un très très bon album.
14 - "Lemonade" de CocoRosie
Album : Grey Oceans
Parce que CocoRosie, que j'avais beaucoup supporté à ses débuts puis délaissé, a su capter à nouveau mon attention en signant de très beaux morceaux (accompagnés de très beaux clips) sur leur dernier album, Grey Oceans.
Commentaires sur [Musique] Une rétrospective 2010